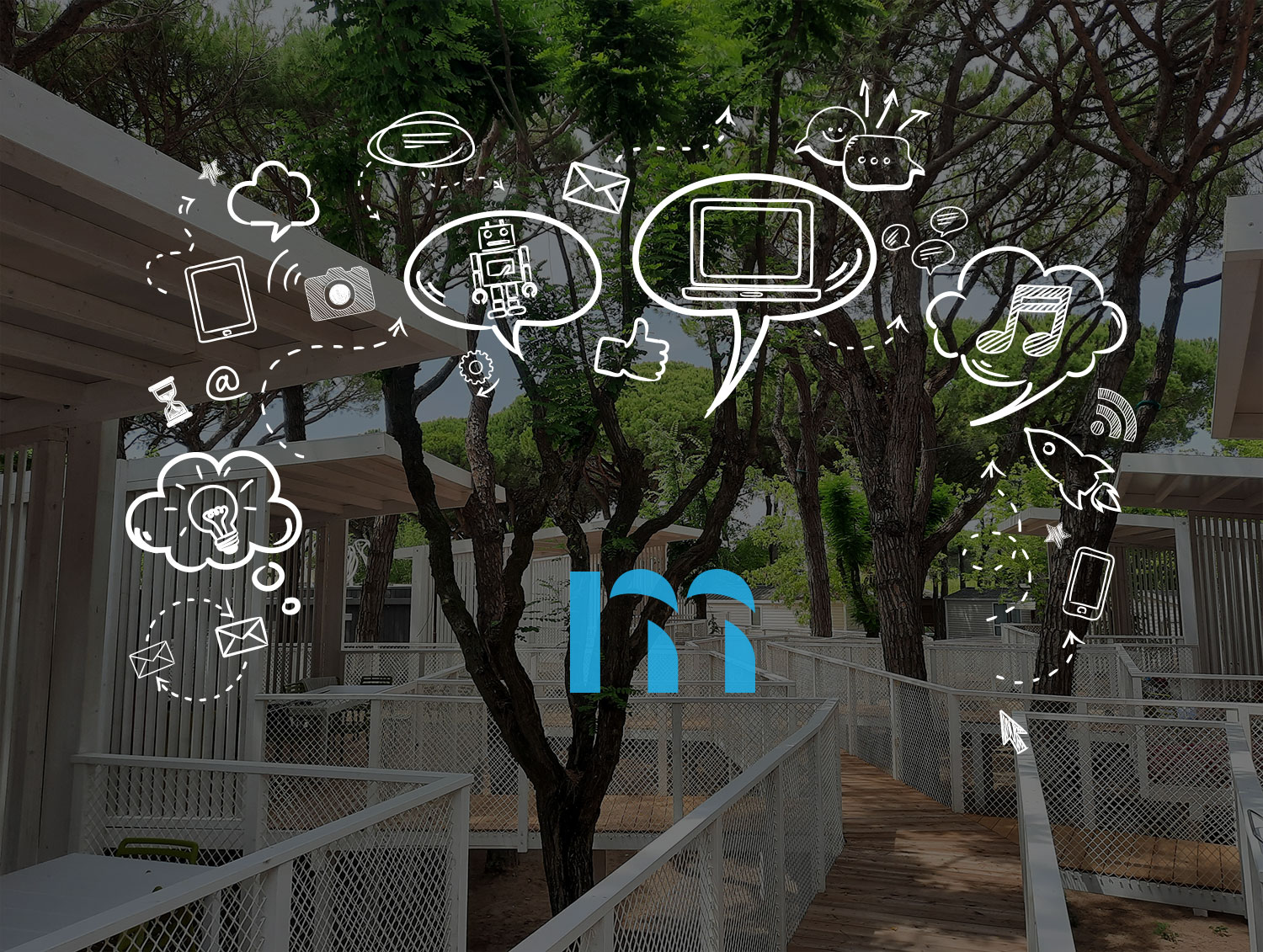 Connected on vacation too
For a perfect vacationit is also important… to be connected. Technology is evolving quickly and tourism facilities have to keep up too. The Malibu Beach Village has made a must of this principle, ensuring its guests lots of hi-tech opportunities, as well as a enhanced internet network, covering the entire village. In the pool, in all habitats and in the pine forest, you can surf with the free wi-fi offered by the structure, a network that allows you to download data quickly, as happens with the best wireless systems. There's much more. Upon arrival, each guest will be able to download the village application, conceived and designed to make every activity easier and just a click away. With the app you can read the news of the village and the restaurant menu, stay updated in real time on the entertainment program, consult the times of the events and the various services offered and learn about the most important proposals and attractions in Jesolo. Through the app, the entertainment staff offers GeoQuiz, a fun pastime to entertain all types of audiences, giving away prizes and organizing small challenges between guests.
At Malibu Beach, technology is also a valid ally for protecting the environment. The lighting, for example, has been designed to enhance every corner of the structure, but also to reduce energy consumption and waste. The same goes for appliances and all the comforts present in the habitats. The village is also equipped with columns for recharging electric cars, to encourage a path that looks to the future, step by step.