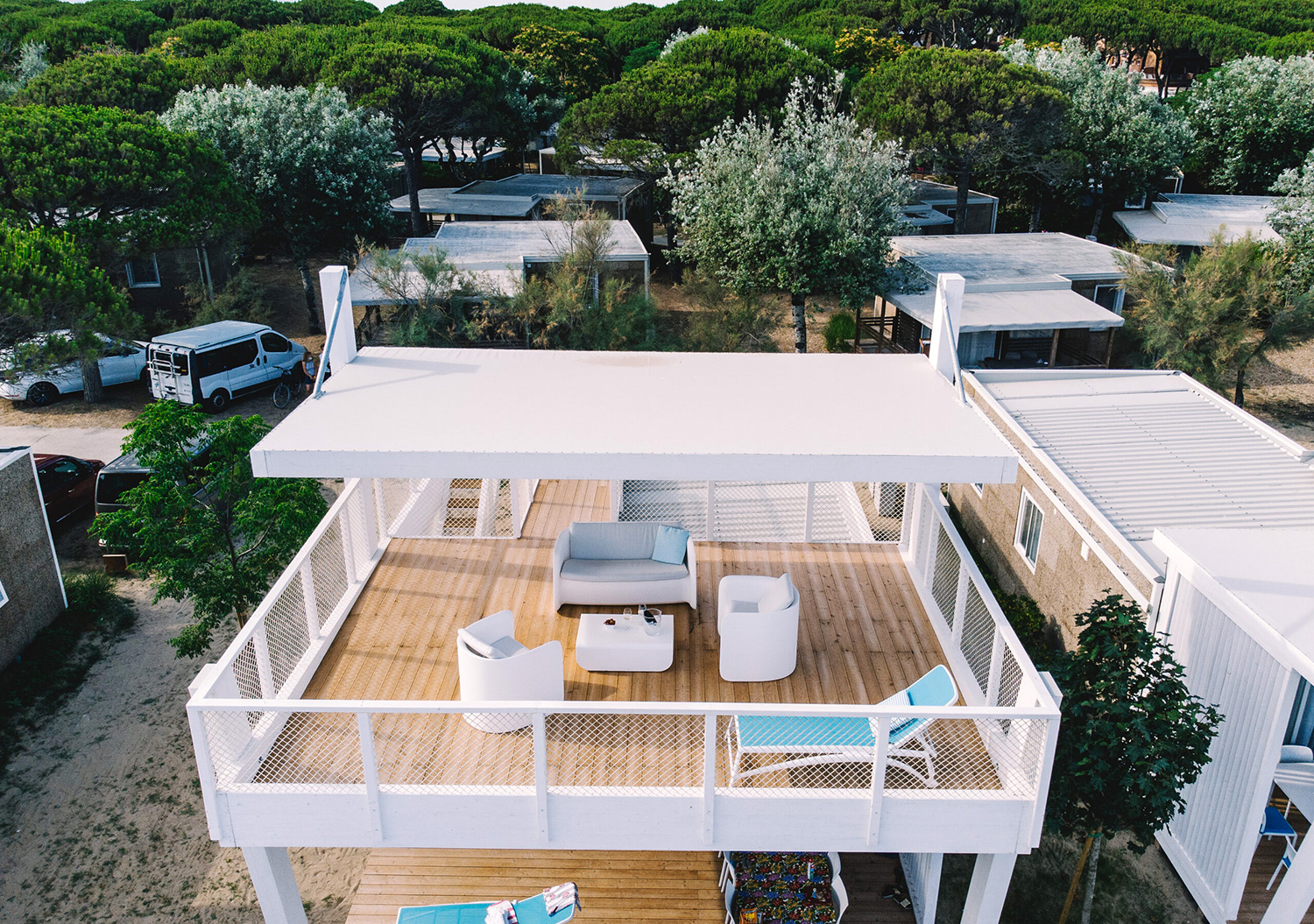 The magic of the yacht on the terrace
From the top of the deck of a yacht moored in the port, everything is different. The same in the harbor, in the middle of a bay. Perceptions change: people strolling while enjoying an ice cream along the piers appear as distant as the lights and noises of beach life; on the other hand, the sea with its sounds and the sky from which an unmistakable breeze arrives are extremely close. In this context, sharing chat with friends, day or night, having dinner with the family or sipping an aperitif with friends can become something truly magical. At Malibu Village , four highly charming and design habitats have been conceived and designed to to best reproduce these sensations, within an experience of class and taste typical of a yacht cruise. In the lower part of the Aquavista mobile homes you can see the development the body of the accommodation, made with innovative materials in respect of the environment: cork and larch. Once again nature and style meet in a stimulating combination. The interior of the habitats is designed and functional at the same time, equipped with all comforts, with the most advanced technologies. Each can accommodate up to six people. Upstairs there is a 28 sqm terrace overlooking the beach, furnished with sofas and armchairs and capable of bringing our senses (not just the view) in the middle of the Gulf of Jesolo. The style is reminiscent of that of the most refined boats, with a wooden floor and metal and resin finishes; the panorama, on clear days, allows you to see Trieste and even Croatia. At night the moon, the scents and sounds of the sea reproduce the sensations of the most beautiful holidays by sea.
For info and reservations click here.