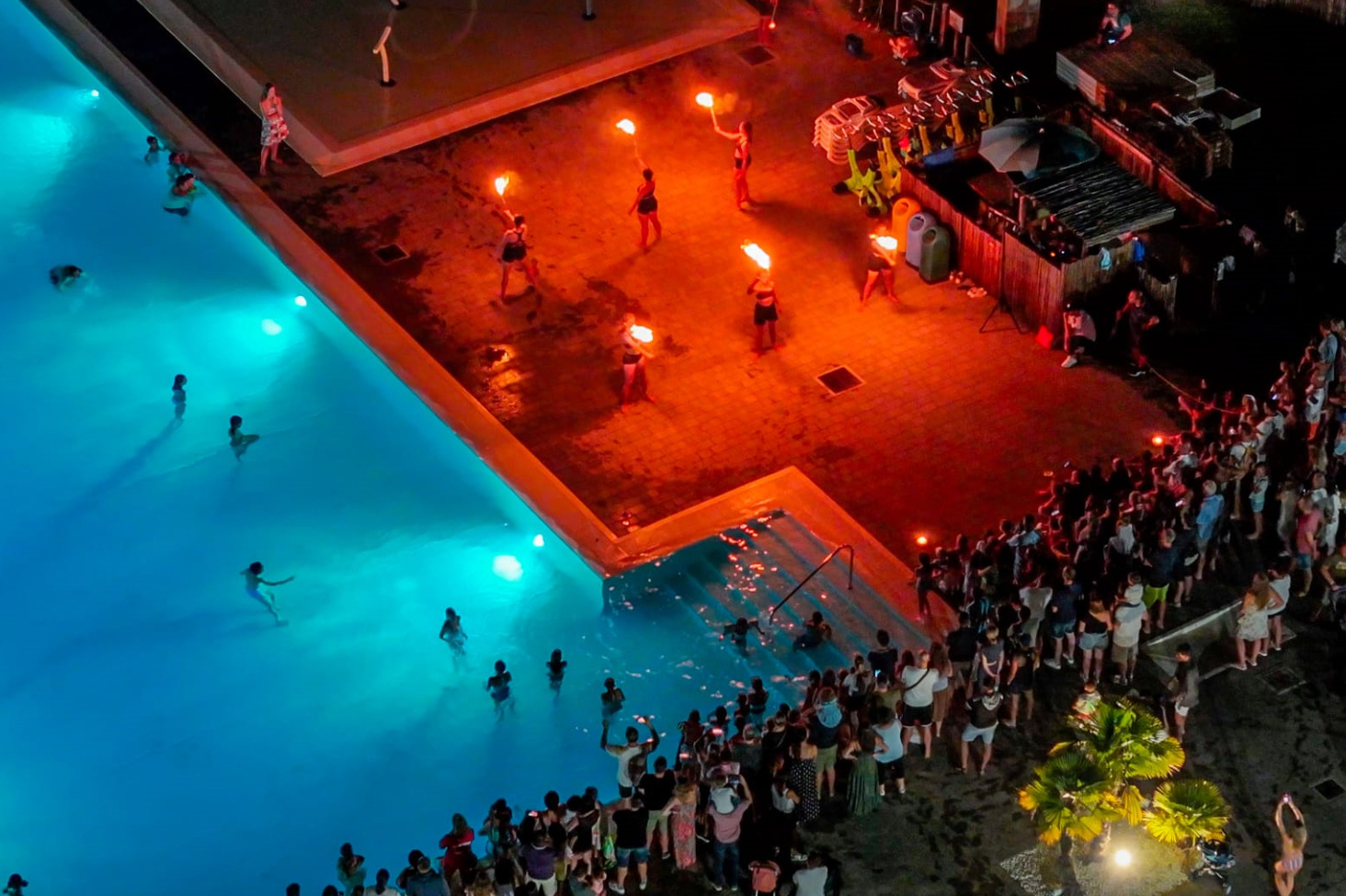 Sparkling Ferragosto at Malibu Beach Village in Jesolo
In the enchanting setting of Malibu Beach Village in Jesolo, Ferragosto turned out to be an explosion of joy and adventure for all participants. This charming summer paradise hosted a series of thrilling activities that captured the enthusiasm of both young and old, transforming the day into an indelible memory.
The day began with an incredible mega treasure hunt, which urged adventurers to explore every corner of the village in search of enigmatic clues. The energy and excitement were palpable as teams competed against each other in a race to uncover the hidden treasure.
But the surprises didn't stop there. As the sun gave way to night, the pool area transformed into a radiant spectacle of fire and light. The fireworks show mesmerized the audience, creating a magical atmosphere that left everyone in awe.
The evening culminated in an epic Pool Party, fueled by an exhilarating DJ Set that made the pool waters vibrate to the rhythm of the hottest summer hits. Guests danced, laughed, and created unforgettable memories as the DJ skillfully crafted an engaging atmosphere.
Ferragosto at Malibu Beach Village in Jesolo truly was an event to remember, an experience of fun and joy that brought people from all nations together, gifting them a day of pure summer euphoria. The unique atmosphere of this place transformed Ferragosto into an extraordinary experience, where adventure, spectacle, and music intertwined in a whirlwind of happiness.