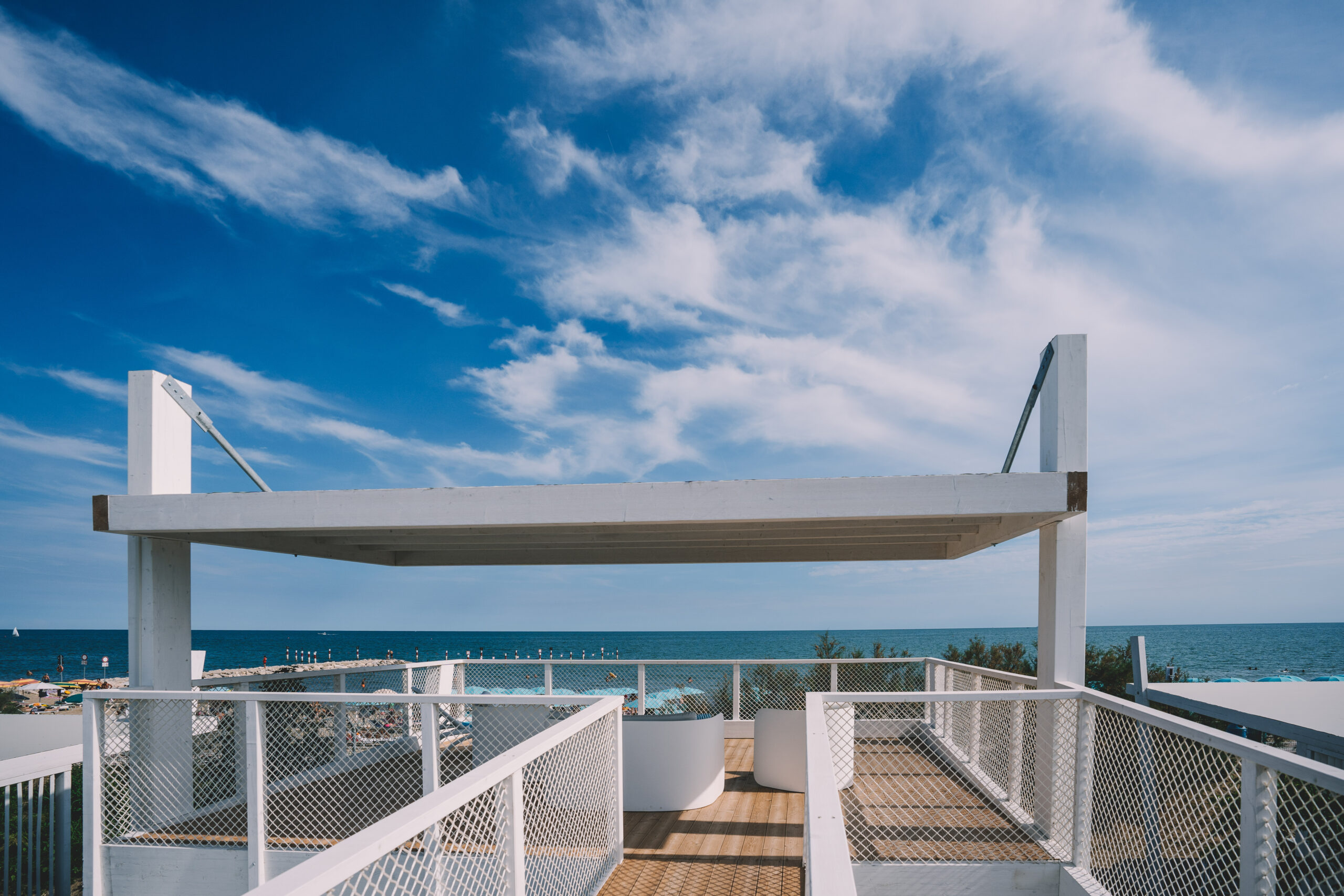 A "state-of-the-art" vacation…
"I wanted to let people experience art without having to feel inhibited " wrote Keith Haring in his diaries. For the Malibu village of Jesolo art is exactly this: nothing that needs to be "put on display" but something that becomes part of the environment itself and then delights our senses in a natural way. Thus, while we are staying in this urban oasis that contains all the best of the urban life and the natural landascape, art enters our lives on tiptoe: design butterflies alight in the gardens, three-dimensional installations lengthen our gaze and even the habitats – many and varied – respect the new frontiers of contemporary art and design. A project in collaboration with a high school in Venice will make art a real mission for this village where relaxation and culture go hand in hand.
Find out how to organize the perfect summer vacation by clicking here.