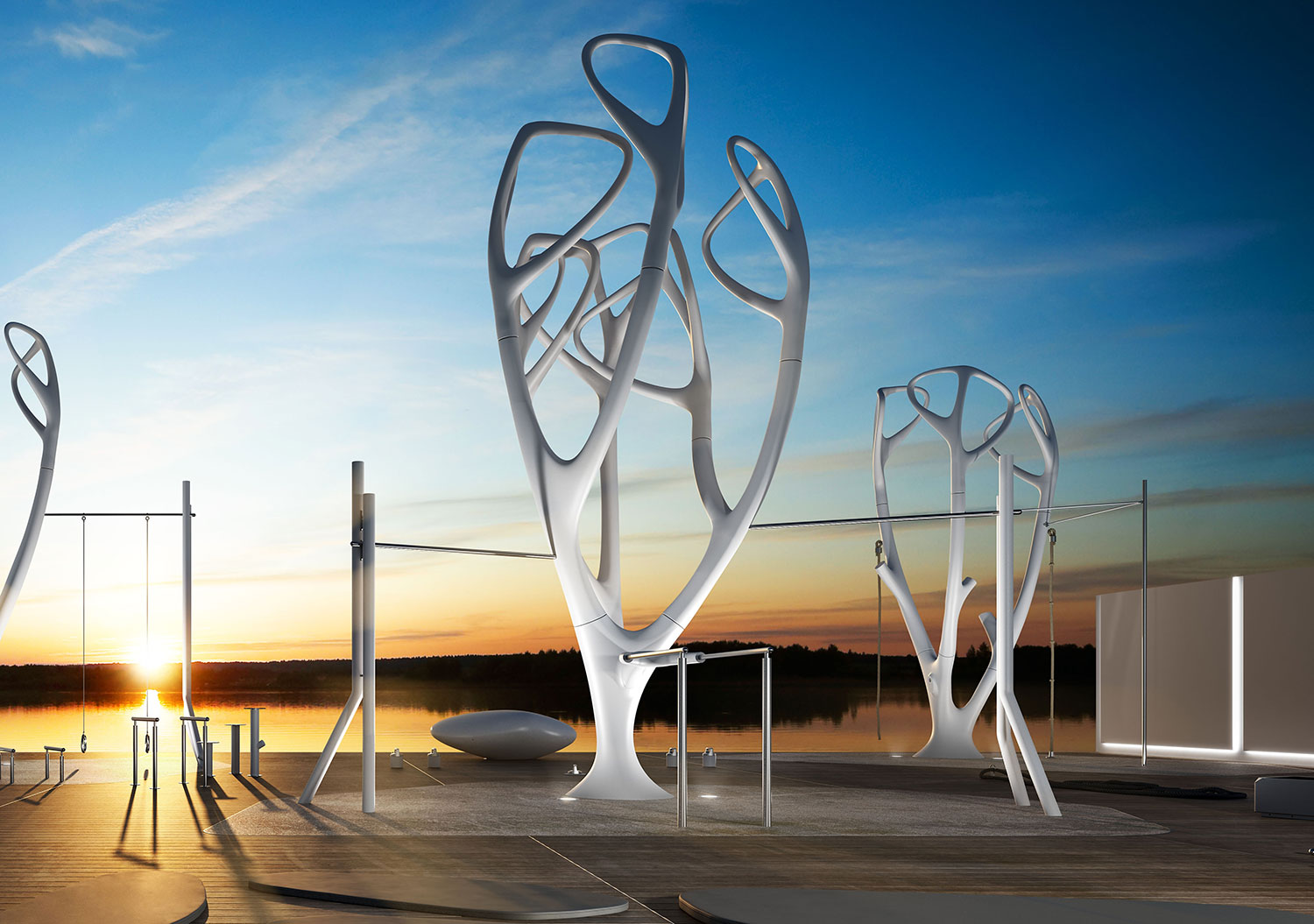 Preview Malibu Beach: First 2022 news!
The new season of the Malibu Beach Village in Jesolo (Venice) gives to its guests a preview of novelties destined to revolutionize the face of the Urban Art Oasis. Two, in particular, the previews that will arouse more expectation:
the new Open Air "Nativa" Habitats;
the new luxury outdoor gym by Italian brand "My Equilibria".
Let's take a first look at the first big news of the 2022 season!
Nativa preview: the new generation of the Mobile Homes
A long walkway winds through the nature of Jesolo to connect the new generation "Nativa" mobile homes. The new Open Air Habitats of Malibu Beach Village of Jesolo can count on an elevated terrace and are equipped with 4-star comforts. Inside the mobile homes you can find TVs, appliances, air conditioning and everything you need for a vacation "on top". Outside, enjoy the whole panorama of the lush nature of the Adriatic coast.
My Equilibria, the luxury outdoor gym
For fitness lovers, a revolutionary season opens with the installation in the Village of the outdoor gym branded "My Equilibria". The Italian brand, famous for luxury outdoor fitness facilities in resorts, cruise ships and university campuses around the world, will install an outdoor structure in the Village that will be of great appeal to fitness lovers.
My Equilibria new open-air gym recalls natural elements in its design and takes fitness to a higher level for disciplines such as calisthenics and functional training. The official My Equilibria app is available on the AppStore and PlayStore. With the fitness app you will be able to make the most of the new Malibu Beach outdoor gym with a training plan tailored to your needs.
New Habitats surrounded by nature, Open Air workouts to improve the well-being of the body and mind… your holiday in Jesolo is ready to begin!