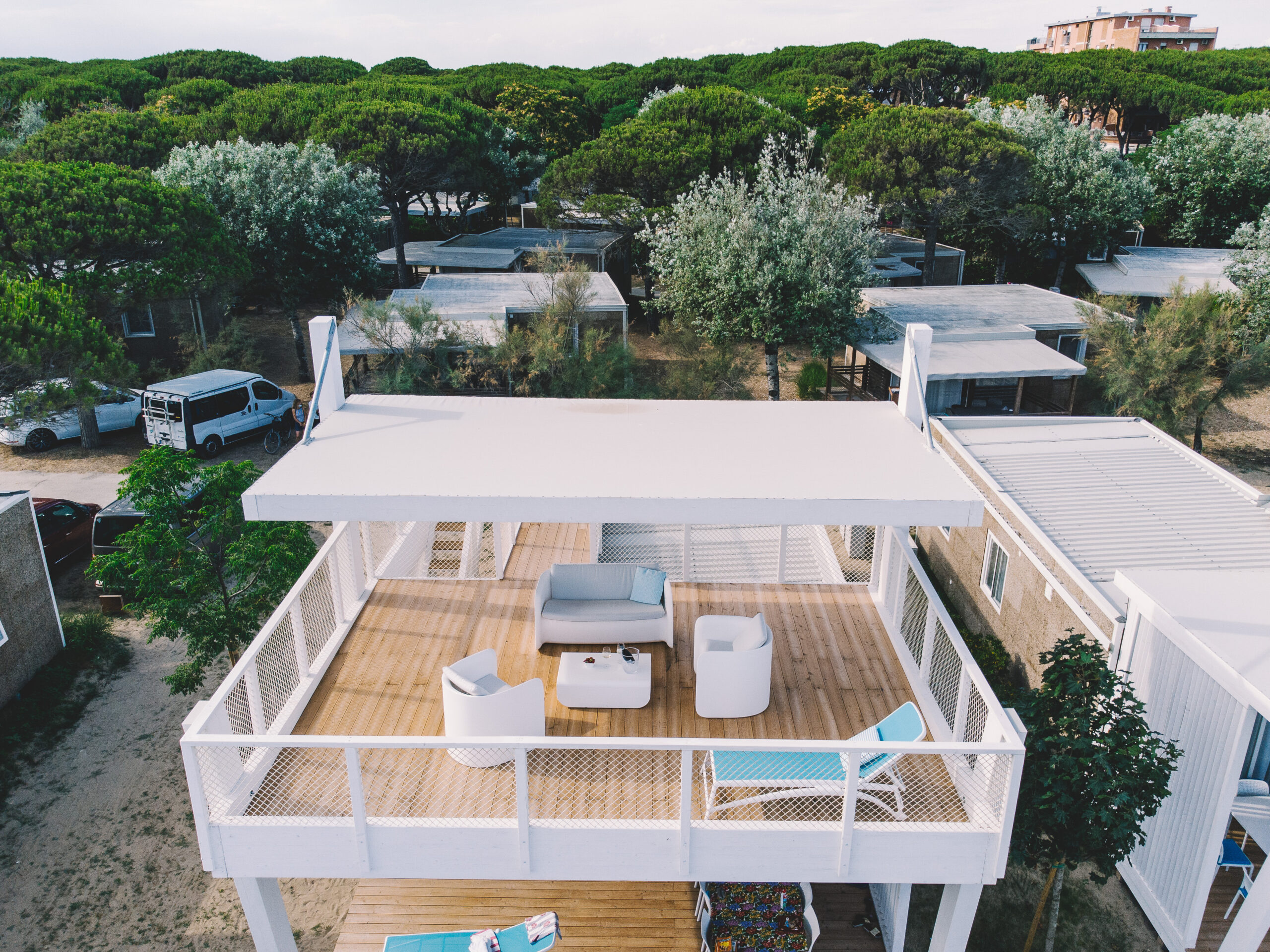 Malibu Beach Village, final rush: farewell to the 2021 season
The 2021 season is about to close its doors at Malibu Beach Village. Four months, a turning point for the future of the Village, told by the director Marta Rossini in the final greeting to the guests:
It was a summer of great challenges for Camping Village Malibu Beach. It was important to bet on innovations and look to the future. The management of the prevention measures against Covid-19 was scrupulous to guarantee our guests a 100% safe experience of the Village.
This attention to detail was rewarded by a great success in terms of attendance. We have welcomed the return of the loyal historical guests who year after year choose to spend their summer holidays in our village. We have also recorded an increase in the arrival of numerous new families that we hope to welcome for many more years.
The highlight of summer 2021 was the redevelopment of the seafront, completed this year with the new prestigious lodging Aquatica and Aquavista. The new mobile homes have won the favor of guests looking for an open-air experience without sacrificing the comforts of a 4-star stay.
Our Urban Art Oasis in Jesolo was the crossroads of summer holidays for guests from Italy and all over Europe: a special thanks to everyone for choosing to spend your holidays pampered by our staff.
Stay tuned to find out what's new: we are working on for your unforgettable summer 2022 at Malibu Beach Village!
An unforgettable season
The guests of the 2021 season at Malibu Beach Village thanked on social networks the great work of the animators , who involved young and old in games, sports and shows. Attention to families was one of the most appreciated points by customers, even in small details such as the soft bottom of our pool to allow non-stop fun in total safety.
In a summer graced by splendid sunny days, especially on weekends, another very popular initiative was the rental of e-bikes. In the philosophy of Urban Art Oasis where mobility is contained in the adjectives "green" and "smart", pedal assisted bicycles were an added value for the guests.
What will the Malibu Beach Village season 2022 be like? Surely full of novelties and incentives for a new way of experiencing a holiday in nature. To discover the new face of the Village, you just have to follow us on our social channels and on this blog!