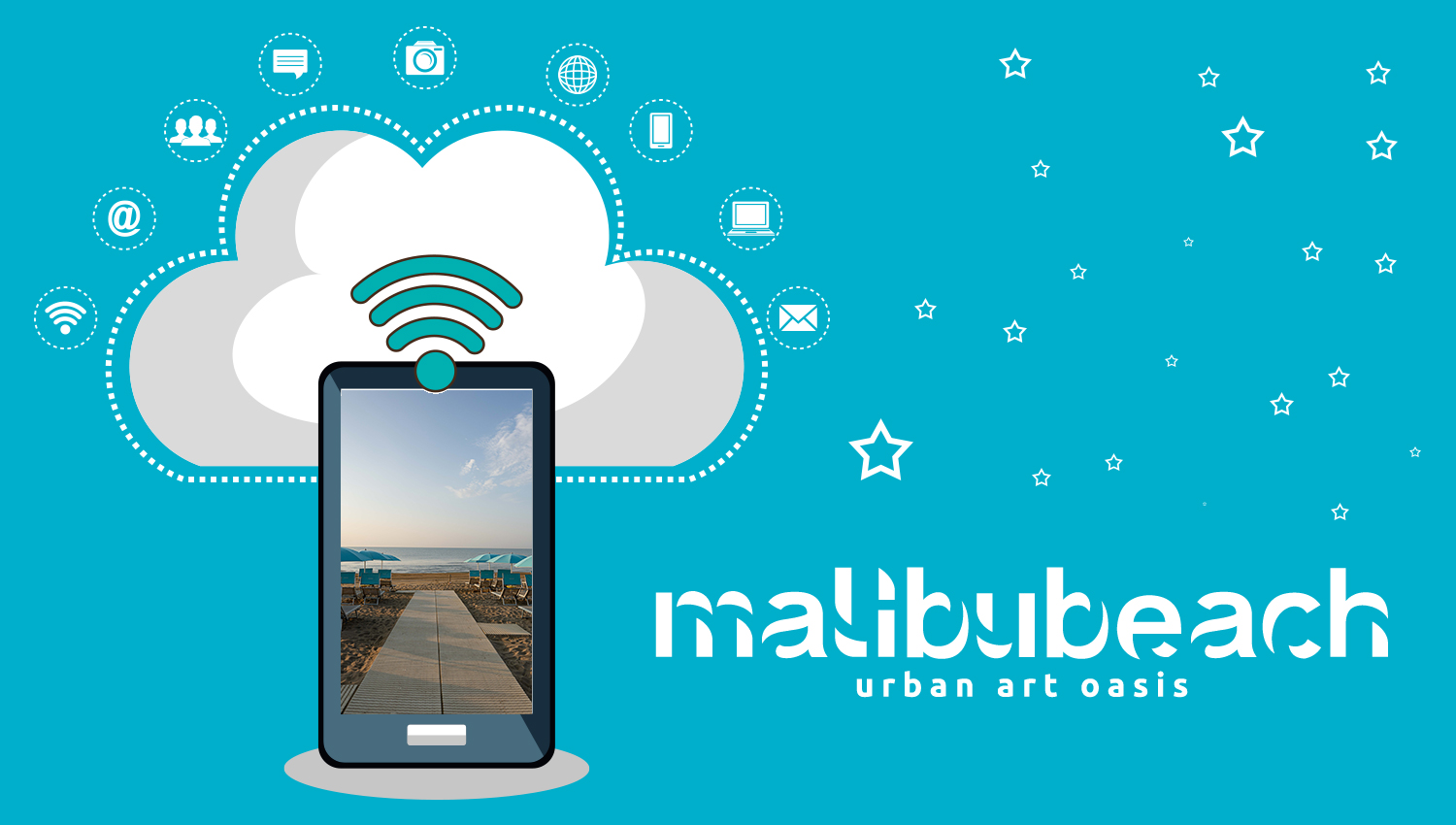 A smart working-proof Wi-Fi connection coming to Camping Malibu Beach
Camping Malibu Beach expands its services and from this year offers a sensational upgrade that will make technology lovers and smart working guests happy. If for many a holiday in Nature is a moment of digital detox, for many others the need for the comforts offered by the digital world is indispensable.
In recent years we have experienced epochal changes and technology has also changed the way we work, entertain ourselves, buy goods and services. Our Urban Art Oasis will meet the needs of its guests with an upgrade of the Wi-Fi connection able to satisfy everyone's needs. It starts from optimal stability and the speed rises up to 1 Gbps.
At Camping Malibu Beach in Jesolo every wish of our guests has the right solution. Find out how the new connection can help you experience a 100% stress-free vacation.
Smart working or relaxing under the sun, a Wi-Fi connection in step with your needs
Why is a super-fast connection essential even on vacation?
Maybe you work in smart working mode. For a one-off intervention or to mentally and physically break away from your routine at home, you can alternate remote work and your holiday on the beach, beatween nature walks and fun.
You finally have free time to catch up on the episodes of your favorite TV series. Maybe you just want to watch the great sporting events of the summer (European Men's Soccer Championship, the Olympic Games). Whether you are on the beach under the sun, by the pool or in the comforts of your Mobile Home, you can use the new super-fast Wi-Fi of Camping Malibu Beach to connect with a PC, tablet or smartphone and fill up on all the marathons that you want!
Have you already booked your holiday at Camping Malibu Beach? Find out now the available dates for your dream holiday in the Urban Art Oasis of Jesolo!